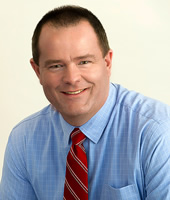 Tom Daugherty
Realtor, Broker
Cisler and Associates Real Estate, Inc, is excited to introduce Tom Daugherty as part of the Cisler Real Estate team.
Tom is an exceptionally talented professional who possesses an unusual combination of business experience, creativity and a genuine passion for real estate. Tom attributes his success to going above and beyond the call of duty, consistently striving to improve his business, and to keeping his clients satisfied.
Tom has worked as a Realtor since 2017 when he started at Cisler & Associates Real Estate Inc. In his first year with the company Tom achieved Top Producer and Rookie of the Year status.
Sharp, creative, and knowledgeable - Tom's a critical thought-partner on all aspects of real estate: deal structure, value creation, and negotiation
Tom's responsiveness, resourcefulness, and thorough knowledge of the property market and of the surrounding areas make him an invaluable team member. He is spot-on with identifying what a particular deal will go for and what it would take to win a potential deal.
Licensed in Illinois, Tom enjoys helping friends and clients make qualified decisions on their way to obtaining their specific goals. His knowledge in all property types including single-family homes, investment property, and land provides an amazing foundation for your purchase or sales opportunity. Contact Tom today to discuss your real estate ambitions!
Tom Daugherty can be reached at tom@cisler.com or 618-910-4009.
Meet More Realtors