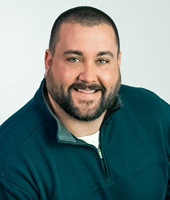 Mike Mihelcic
Broker/Realtor
"Selling Your Home Made Easy!"
618.339.5752 or mike@cisler.com
Got a question for Mike?
×
Learn more about Mike
Actively engages in online marketing techniques
Current youngest broker in state of Illinois
Innovative and proactive
Current member of Greater Gateway Association of Realtors, National Association of Realtors, Illinois Association of Realtors and Southwestern Illinois Regional Multiple Listing Service
Represents both buyers and sellers of residences in the Southern Macoupin County area, including helping homeowners wishing to short their home
Actively involved in community activities
Current member of Staunton Chamber of Commerce and National Eagle Scout Association
"Mike always went out if his way to show us very house when we wanted to look at it. Even on a Sunday. For the last year! Talk about patience! He was ... more "
5.0/5.0
"Mike was awesome is about all I can say. He helped us find an amazing house and tried to make himself available anytime we found one to look at. ... more "
5.0/5.0
You can contact Mike by phone or text at 618-339-5752, or by email at
mike@cisler.com
.